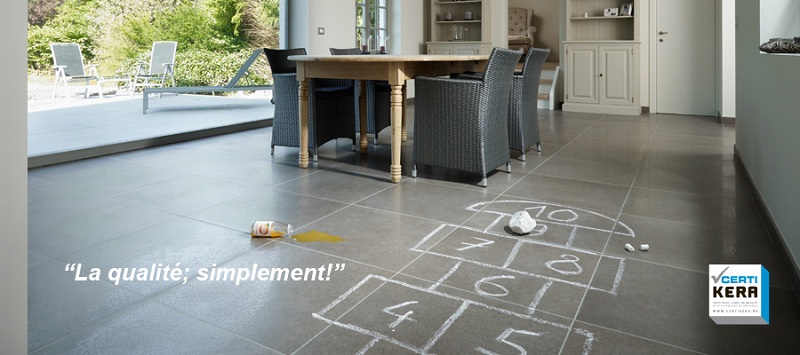 Bury Natural Stone - Sustainable, inexpensive ceramic tiles
CertiKera, quality mark for Ceramic tiles.
Along with natural stone, we also offer you a selective choice of top ceramic tiles.
Because the floor is a part of the home that is subject to some of the greatest and most frequent stresses, quality is extremely important. The tiles you choose largely define the look of your home. Therefore we try to assist you as much as possible so that you are certain to make the right choice.
Why choose ceramic tiles?
 - Austere & stylish
- Strong & long-lasting
- Precise finishing
- Easy maintenance
- Inexpensive
Bury Natural Stone provides special conditions for do-it-yourselfers. Naturally, we also have an installation team made up of highly-skilled professionals.
For an overview of our different floor and wall tiles, we are delighted to invite you for a tour with us in our showroom.